Food | Resources
---
Food Stamps | Food Pantries | Marshfield Farmers Market
---
Food Stamps
The Food Stamps program in Missouri helps low-income individuals buy food. Learn more about eligibility and programs here: https://mydss.mo.gov/food-assistance/food-stamp-program
---
Food Pantries
Locations available for residents of Webster County
1st Christian Cares Diaper and Personal Care Pantry
105 S Frances Street, Seymour, MO
Open 10:00 am - 12:00 pm on the 3rd Sunday of every month
Service area: Seymour, Diggins, Fordland, and Mansfield
Must have proof of residency (mail with name and address is acceptable)
Call (417) 935-2124 for more information
Crosslines Community Resource Center
615 N. Glenstone, Springfield
Monday – Friday 9:00 am – 1:45 pm
Contact 869-0563 for additional information
Four County Thriftstore and Pantry
121 Elkland Rd, Elkland, MO
Distribution every Monday, Wednesday, and Saturday from 9:00 am - 5:00 pm
Free dinner every Monday from 4:00 pm - 6:00 pm
One time a month per family for pantry (ID required)
Call (417) 241-1610 for more information
Harvest Community Church
379 Redbud Road, Rogersville, MO
Must provide proof of gross income
Distributions are the 3rd Sunday of each month
Attendance at the church service 10:00 am - 11:20 am is required, along with a $5 donation to the pantry
Only adults 18+ may pick up goods on distribution Sunday
Heartland Baptist Church
74 Sweetbriar, Marshfield
2nd and 4th Saturdays. No income requirements
Please contact 522-8062 for more information
Marshfield Commodities
1061 State Highway A, Marshfield, MO
2nd Friday from 10:00 am – 2:00 pm
Distributation is by appointment only
Commodities distribution 2nd Friday of each month
Contact (417) 812-7130 for more information
Niangua Food Pantry
301 Rumsey Street, Niangua, MO (Enter behind school)
3rd Saturday from 10:00 am – 12:00 pm
Only Niangua citizens living in Webster County eligible
Call (417) 241-5393 for more information
Safe Haven Now
138 Main Street, Fordland, MO
Fordland residents only
Call (417) 241-8688
The Kings Pantry
732 South Division, Seymour, MO
Must pre-register - Distribution is by appointment only
1st, 3rd, and 4th Thursdays from 9:00 am – 4:00 pm and 3rd Thursday from 2:00 pm – 7:00 pm
Contact (417) 935-2324 for more information
Webster County Food Pantry
51 Ferguson Drive, Marshfield, MO
1st and 3rd Saturday from 9:00 am – 2:00 pm
Contact (417) 859-3525 for more information
---
Marshfield Farmers Market
Young's Shopping Center
900 W Washington Street
Marshfield, MO 65706
Open season:May-October
Friday 3:00pm-7:00pm
Marshfield Farmers' Market hosts a wide variety of home grown and hand made items. Products vary by season and availability. Market accepts debit, credit, and EBT cards.
The Marshfield Farmers' Market participates in the Double Up Food Bucks program. This means they will match every dollar you spend with FREE Double Up Food Bucks – up to $25, every market day. Use them right away or later on to buy locally grown fruits and vegetables. Learn more at: http://www.doubleupheartland.org/how-it-works/farmers-markets/
---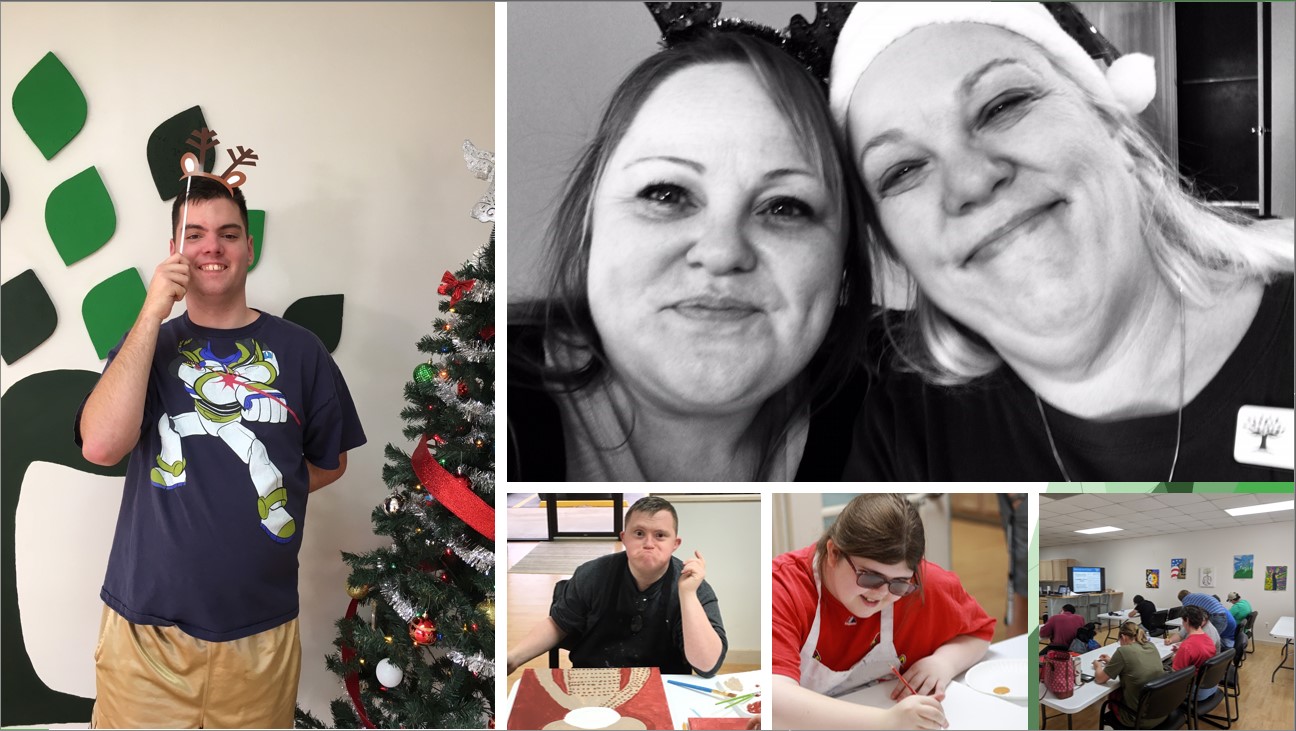 Partner with Us!
Make a donation so you can help make today better for an individual or family who lives with a developmental disability.